Community Outreach
The Anglican Parish of Kokanee reaches out regularly to partner with
and help support the people in our local community and throughout the world.

---
St. Saviour's Food Pantry
For over 17 years, the St. Saviour's Food Pantry has assisted hungry people in the Nelson community. This 100 per cent volunteer service opened February 18, 2000. Eight people were served on that day. Last year, over 2500 people were served!

"We treat everyone who comes through our door with dignity and respect," says Nora Nitz, volunteer manager of the Food Pantry from the beginning. "We care for our client's body, mind and soul, but people feel comfortable coming here regardless of affiliation. Many are low income working people or pensioners. We average 50 people coming in every week. That's more than one person every two minutes! No one is ever turned away, and we are fortunate to have 13 volunteers from our parish and community.".

The Food Pantry is open every Friday, including holidays, from 9:00am to 11:00am, in the basement of the St. Saviour's Anglican Church (side door). Come and see us! All are welcome and the coffee is on. For further information, call the church office at 250-352-5711, or drop by the rear door of 701 Ward Street Tuesday through Thursday, 9:00am to 1:00pm. Cash donations are gratefully accepted, and tax receipts are available.

---
Nelson Friends of Refugees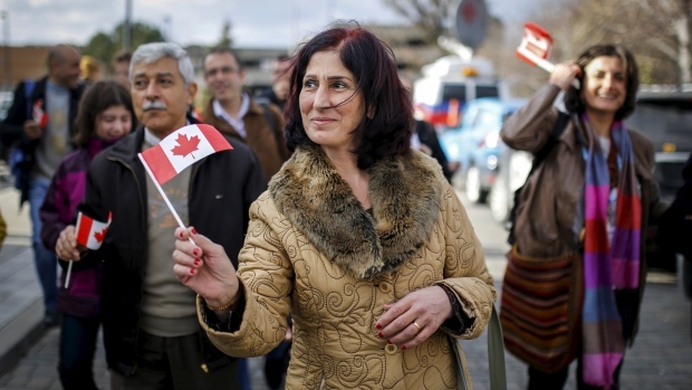 In January, 2016, the Anglican Parish of Kokanee, through St. Saviour's Pro-Cathedral in Nelson, partnered with the
Nelson Friends of Refugees,
a diverse group of community members who gathered in response to the Syrian refugee crisis, to identify the local community's capacity and resources to help a refugee family resettle in Nelson. The group is working to provide housing, employment, furniture, household goods, and health care, as well as social support and friendship. As a parish of the Diocese of Kootenay, we are able to do this with the Anglican Church of Canada's status as a government recognized
Sponsorship Agreement Holder (SAH)
. This is a valuable partnership with members of our local community to work together to bring hope to those seeking a new home in Canada.
​Click on the link for more information about the
Nelson Friends of Refugees
.
---
Anglican-Interfaith Climate Action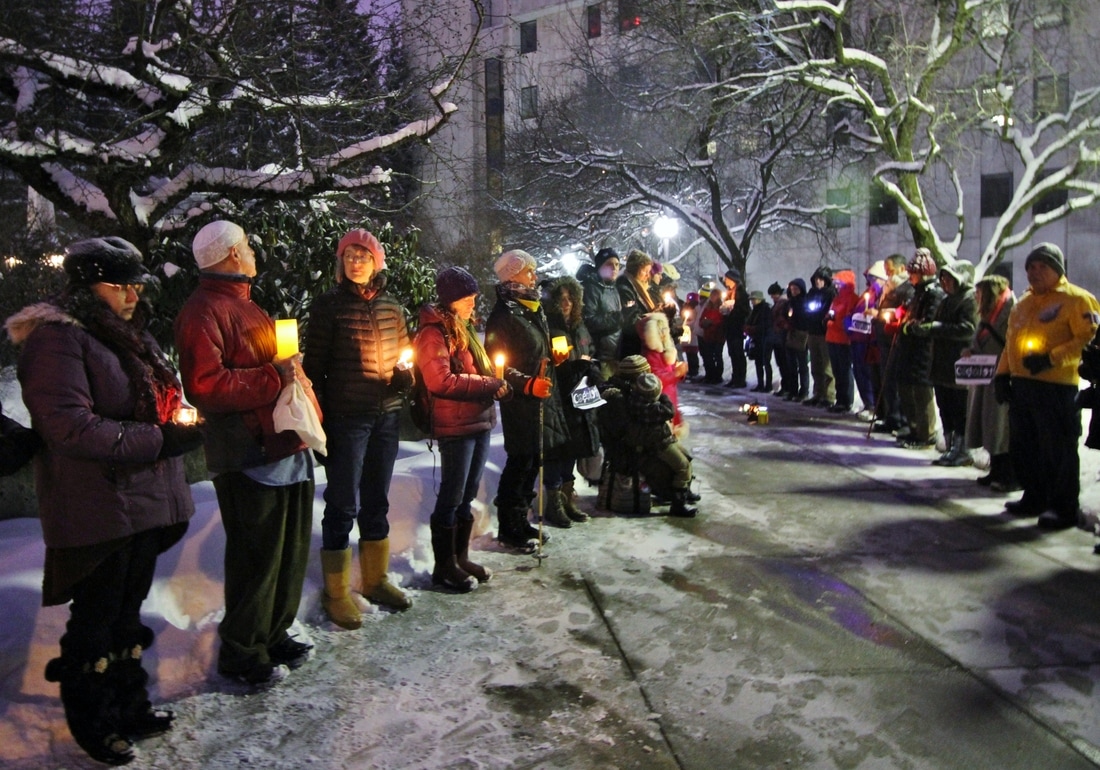 St. Saviour's Pro-Cathedral, the imposing heritage building at the corner of Ward and Silica Streets, may seem an unlikely place to work on transitioning to renewable energy. The original building was built in 1899 and is heated by a hot-water boiler fueled by natural gas. The building emits about 30 tonnes of greenhouse gases annually, depending on the severity of the winter. In spite of this daunting number, St. Saviour's congregation has joined with Nelson United Church, Shambhala Meditation Centre, and Yasodhara Ashram to work towards making our operation 100% renewable energy by 2035.

We have been working on climate action with these and other faith communities in the Nelson Interfaith Climate Action Collaborative, since the summer of 2015. We have all been blessed to find that we have much in common despite coming from diverse faith traditions. Praying, meditating, and discussing climate solutions have proven to be a very enriching.

From a Christian perspective, concern about climate change arises from the Bible story that God created the Earth and all its life forms "and God saw that it was good". The story continues that God appointed humans to care for the Earth and its creatures.

As the impacts of climate change such as floods, fires, drought, and famine become more prevalent, our Christian teaching to love our neighbour comes into play. It is a fact that the developed world uses far more of the world's resources and produces far more greenhouse gas emissions than our poorer neighbours. While we can help them by donating to international relief agencies, we must also reduce our greenhouse gas emissions in order to slow the pace of climate change.

The imperative to act on climate change has been recognized by our Anglican Church of Canada with the addition in 2013 of a new baptismal vow that asks, "Will you strive to safeguard the integrity of God's creation, and respect, sustain and renew the life of the Earth?" The response is "I will with God's help". Our national church is acting on this vow by developing a plan to divest its investments from fossil fuels.

And so, the congregation of St. Saviour's has embarked on the seemingly impossible task of converting our heritage building to 100% renewable energy by 2035. We will succeed with God's help and the help of our new friends in the Nelson Interfaith Climate Action Collaborative.

---
LGBTQ+ Community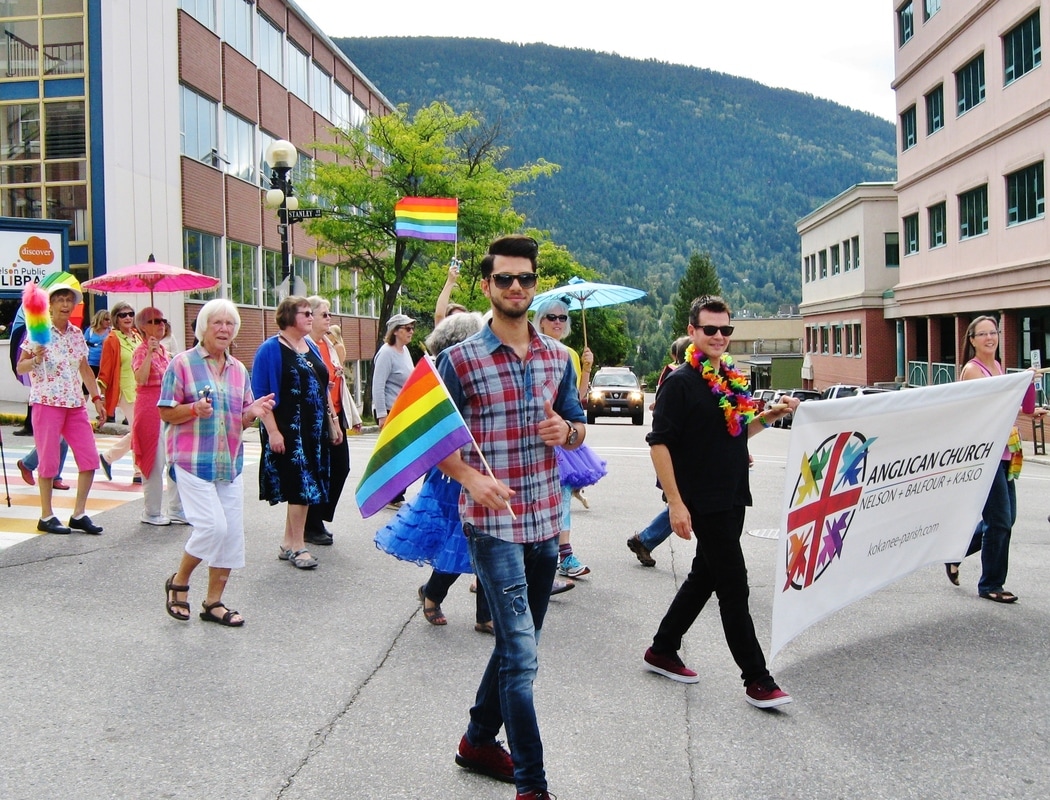 The Anglican Church in Nelson welcomes and supports the LGBTQ+ community by welcoming all members of our community in our church, regardless of gender identity or sexual orientation. The Anglican Parish of Kokanee celebrates the many diverse gifts of all our members. We also proudly march annually in the Kootenay Pride Parade held on the first Sunday of September in Nelson.

---
Primate's World Relief and Development Fund
The Primate's World Relief and Development Fund
(PWRDF)
Le fonds du Primat
pour le secours et le développement mondial
is the
Anglican Church of Canada
's agency for sustainable development, relief, refugees, and global justice. With the support of Anglican parishes across Canada, PWRDF makes financial and human resources available to support partners' initiatives and to promote knowledgeable actions of solidarity at home and around the world. Through PWRDF, members of Kokanee Parish are able to make emergency relief responses for natural disasters in Canada and around the world. We are also involved in food security, health and addiction issues. Please contact our parish for more information: kokaneeanglicans@gmail.com
---
KAIROS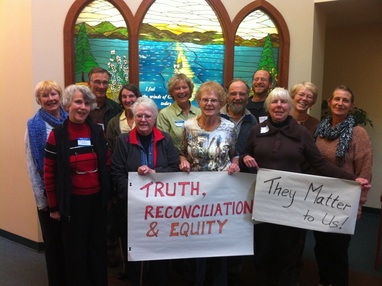 KAIROS is Canadian Ecumenical Justice Initiatives uniting eleven churches and religious organizations in action for ecological justice and human rights
www.kairoscanada.org
From Kootenay churches and communities to Parliament hill and the United Nations, KAIROS members:
Defend dignity and human rights for all
Promote sustainable energy policies
Build right relationships with Indigenous peoples
Inspire Canadians to seek climate justice
Urge companies to respect human rights and ecological integrity
For information contact Sandra Hartline 250-352-9871
sandra@netidea.com
---
---
Malambo School, Zambia
One of St. Saviour's members has a family connection to the village of Malambo in Zambia in Africa. For the past 3 years, the children in our Sunday School have led us in a Lenten Appeal with all the funds raised going to help build a library at the school in Malambo. The library was opened recently with books, shelving, curtaining, furniture etc. from the most generous Lenten offerings. The library has about 750 books, for approximately 250 children. (Preschool to Grade 7) Everyone at St. Saviour's has enjoyed hearing stories of Malambo and seeing the books that have been purchased for the library.
---
---
Anglican-Lutheran Partnership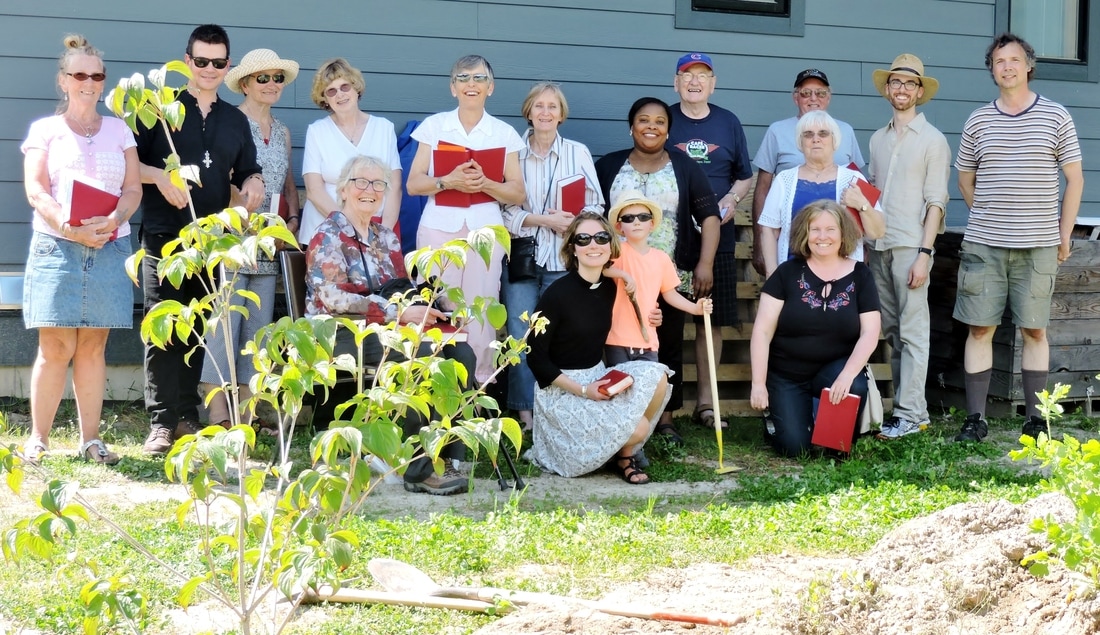 The Anglican Church of Canada and the Evangelical Lutheran Church in Canada share the joy of full communion between our churches. In Nelson, that communion is shared between the Anglican Parish of Kokanee and Ascension Lutheran Church. We celebrate services together, meet together for Christian education opportunities, and work together in community outreach and service. In May, 2017, St. Saviour's Anglican Pro-Cathedral gifted Ascension Lutheran with a flowering dogwood to commemorate the 500th anniversary of Martin Luther's landmark reformation work that transformed the European Christian Church.
​​
Full communion between Lutherans and Anglicans in Canada marks but one step towards the eventual visible unity of the whole worldwide Christian Church. We have entered a new stage on our journey together; there may yet be stages that we can only imagine dimly at this point. Nevertheless, we give glory to God whose power, working in us, can do infinitely more than we can ask or imagine. Glory to God from generation to generation, in the Church and in Christ Jesus, for ever and ever. Amen. [Ephesians 3.20-21]
---
---

​What are the Five Marks of Mission of the Anglican Church?
(click the image below)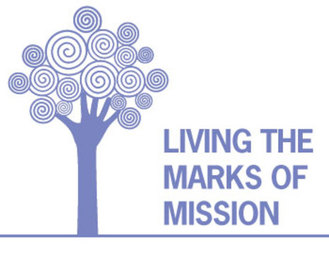 ---